THE COMPANY
Komorebi Translations is a linguistic solutions company specialized in the Portuguese, Japanese and English languages. We work to facilitate the communication between Brazilian and Japanese companies and institutions around the world, promoting opportunities for new businesses and spreading knowledge. For this purpose, it is crucial to select a qualified translator or interpreter, so that the information is conveyed clearly and correctly, without causing misunderstandings that could erode your goal.
Participating in the successes and achievements from our clients, Komorebi Translations aims at being a key partner to add value to communication needs in Portuguese, Japanese and English. We always strive to meet the most complex and specific linguistic needs and, therefore, we value the process of learning specificities and preferences from each client, with technical precision and a language that is adequate to each target audience.
For Komorebi Translations, language is one of the most significant aspects of a people's culture. Understanding and respecting it is essential to establish a trust relationship wherever they are.
Contact us and learn more about how Komorebi can help your company or businesses achieve global visibility, through translation and interpretation.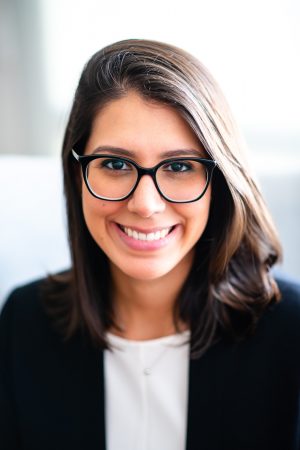 Responsible for Komorebi Translations, Anna Lígia Pozzetti is a professional translator and interpreter, with over six years of experience in the market. Graduated in Economic Sciences by the State University of Campinas (Unicamp), she has a master's degree in Economic History by the same university, with a research on the transition from feudalism to capitalism in Japan. Thanks to her seven years living in Japan and to continued studies, she has extensive knowledge on cultural, economic, social and political aspects of Japan, which is crucial for excellent translation or interpretation services, due to the specificity from both cultures.
She acquired fluency in Japanese after living for six years in Japan during her childhood. The enhanced skills in the language were acquired through continued studies, as well as the university experience at the Institute of Political Science and Economics from the Waseda University, in Tokyo, and the professional internship through AIESEC JAPAN, in Osaka.
Because she does not come from a Japanese family, one may find this strange at first sight, but the Japanese spoken is native-level!
Hear a sample of my voice speaking in Japanese and Portuguese.
We have support from carefully selected and seasoned professionals in the pairs Japanese/Portuguese, Japanese/English, and Portuguese/English to meet larger translation and interpretation demands. With flexibility and agility, we are able to meet different demands, without ever losing sight of the mandatory quality.
Contact us and request a proposal!
WHAT IS KOMOREBI?
Komorebi (木漏れ日) refers to the sunrays that go through tree branches and leaves. Komorebi is a Japanese word that has no equivalent in any other language. In translation and interpretation, there are moments we face words that do not have equivalents in the language into which we are translating. When this occurs, it is necessary to look for alternatives that convey the meaning of the word, often adapting it to cultural aspects of the language.
A globalized world is one that understands particularities from each place, and a successful communication needs to overcome cultural barriers and achieve universality. When it comes to countries like Japan and Brazil, such care can mean the success or failure of your business.
Adapt to new market realities and expand globally!